Antioch Missionary Baptist Church believes that the Bible is the Holy Word of God written by men inspired by the Holy Spirit. A body of believers in Jesus Christ, we believe that God is the one true God who created the entire universe and that Jesus the Christ, the Son of God guides us as we seek to embark on meaningful ministries which will impact our church and community. We seek to carry out in Love the principles of God's Word and the work of His Church.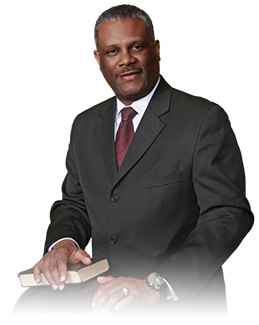 Greetings!
Welcome to the web site of the Antioch Missionary Baptist Church.  We are so pleased that you have found us!  You can find in depth information about our church as you navigate through these pages. Please take some time to learn about our history, mission, and ongoing programs by reviewing this information.
In 2015, we will focus on spiritual awakening that comes with faith in Christ which ultimately leads to transformed lives.  Accordingly, our theme this year is "Boldly Building for the Kingdom through Transformational Ministry." We assertively proclaim that lives will be transformed trough the preaching and teaching of God's Word, the lifting of souls through inspiring worship, and the removal of physical and societal barriers through meaningful community ministry.  We endeavor to build not just the physical, but also the spiritual through the precepts of Jesus Christ.
Come visit us at any of our worship experiences throughout the week.  We would love to celebrate the love of Christ with you as we "Boldly Build for the Kingdom through Transformational Ministry!"
Be Blessed,
Pastor Kenneth R. Kemp
"For we know that if our earthly house of this tabernacle were dissolved, we have a building of God, a house not made with hands, eternal in the heavens." 2 Corinthians 5:1
The latest news at Antioch