Antioch Missionary Baptist Church believes that the Bible is the Holy Word of God written by men inspired by the Holy Spirit. A body of believers in Jesus Christ, we believe that God is the one true God who created the entire universe and that Jesus the Christ, the Son of God guides us as we seek to embark on meaningful ministries which will impact our church and community. We seek to carry out in Love the principles of God's Word and the work of His Church.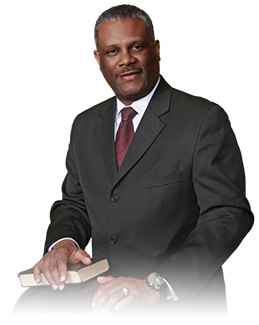 Hello Brothers and Sisters:
Thank you for visiting the web site of the Antioch Missionary Baptist Church.  Our theme for 2014 is "Boldly Building for the Kingdom." As we face the challenges of everyday life, we seek to emphasize the importance of building the wholistic body of Christ, to include the spiritual, physical, and emotional components of our church and community, as well as our individual homes. With that in mind, the centerpiece of everything we do is the worship of Jesus Christ as we proclaim His name Holy and share His gospel with all the world.
We invite you to join us at any of our worship experiences or community events.  In the meantime, check out our web site!  You will find a wealth of information about our church, which has been a beacon for Christ for 79 years.  If you have any questions, don't hesitate to contact our church offices at 210-225-2452 or email us at antiochmissionarybaptistchurch@msn.com.
Our worship services are on Wednesday nights at 6 PM, Sundays at 7:30 AM and 11:00 AM, and third Saturdays at 5PM. Our Church School is at 9:45 AM on Sunday mornings. Make sure you check out the "Recharge Zone," our Contemporary Worship service on the third Saturday of the month.
May the blessing of Our Lord be with you always,
Pastor Kenneth R. Kemp
The latest news at Antioch